Content Writers for Construction and Renovation Contractors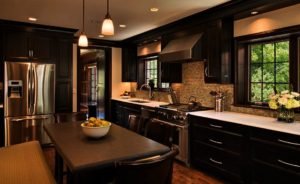 Are you a Home Renovation company, design firm, or anyone working in the home improvement industries, or a writer seeking to expand your brand through guest posts?
We are a renovation & build company that also does online marketing. We want to work with you to build a unique system to get more brand awareness with influencers in marketing. We own and operate many great brands that have great traction online, and this means better links back from high DA & PA sites that already have viewers and audiences that Digg just what you are about to write about. Below is a brief overview of what we are looking for from our contributors.
What:
Your original work of 500 words or more of fresh content, this means never published anywhere else.
Who:
In each submission your biographical information and content expertise.
Your name as you wish it to appear in the bio.
A brief (paragraph) bio (it's optional but helps you!).
A headshot or logo of the company you are representing in the article.
Your blog or website address if you want traction to your site of course.
How:
Please reach out first to inquire and we then will ask for the following:
formatted HTML
Microsoft Word file
Fresh images on the topic you are covering:
in JPG format
title image o be a minimum of 1200 pixels wide, please give us great pics, it helps us and will help your article to.
a photo taken by you or the company of which you are working for/with or a royalty free image.
Be more invloved with your online marketing with home improvement guest posting. Get higher Google rankings, and the cost is just $5 when you supply the fresh content, and only $5 more if you want one of our writers to help you out with great content from English is first language content writers.
Bloggers are also most welcome to add their sites to the Industry Army Marketing platforms.
Just send an email to colin@industryarmymarketing.com